Minimo Skin Essentials
Flawless Starter Pack
DESCRIPTION.
 ✨ ALL NATURAL INGREDIENTS: Not sure how to tackle frequent/ occasional breakouts? Try the Flawless Starter Pack with best-selling items from the Minimo Flawless Collection, a targeted collection of products that encourage clear skin if you fall into the breakout-prone category.
✨ The Flawless Starter Pack includes our basic 3 Step System that:
Deeply cleanses the skin.
Targets flare-ups with a concentrated leave-on nutrient serum.
Hydrates skin without clogging pores with a leave-on, all-day lotion.
✨ Minimo products have been crafted from our proprietary blend of exceptional natural botanicals and organic ingredients that promote glowing skin across all skin types and tones. You can incorporate the Flawless Starter Pack into your routine both morning and night to reset your skin and reveal unmatched results with consistent use.
WORKS GREAT FOR
Sensitive Skin
Breakout Prone Skin
Oily Skin
✨ PERFECT FOR ALL SKIN TYPES: Take confidence in knowing that our Flawless Starter Pack is sensitive skin-friendly! All the products included are unscented and gentle on the skin. Minimo products gently remove dead skin while nourishing your face with all-natural ingredients, botanicals, vitamins, and antioxidants.
WHAT YOU GET:

✨ FULL SIZE: All products in the Flawless Starter Pack are full size, so you get your money's worth.

✨ The Flawless Starter Pack also comes with a makeup or accessory bag for you to show off your Minimo swag!
The Flawless Starter Pack Includes this assortment of products:  
Minimo Flawless Charcoal Face Scrub (Unscented for Sensitive Skin) – 5 oz
Minimo Dejavu Sea Buckthorn Serum (

No Artificial Fragrances, pleasant Scent

) – 4 oz
Minimo Honeydew Moisturizer (Unscented for Sensitive Skin) – 1 oz
✨ All of our products are created by our team in Houston, Texas, the USA to ensure the highest level of product quality, and we conveniently ship worldwide. 
HOW TO USE
Recommended Regimen
AM:


Flawless Facial Scrub
Dejavu Serum
Honeydew Moisturizer

PM:
Flawless Facial Scrub
Dejavu Serum
Honeydew Moisturizer
✨ Each product is cruelty-free, does not contain harsh chemicals, and is artificial fragrance-free.
 ✨ WHY MINIMO? Minimo ensures the highest level of product quality with a blend of genuine ingredients that brighten the skin giving it a more healthy and youthful appearance. Our minimalist approach to ingredients protects you from harmful toxins in traditional skincare face masks, moisturizers, and serums.
Customer Reviews
Write a Review
Ask a Question
Filter Reviews:
skin
charcoal mask
honey dew moisturizer
products
dryness
everywhere
serum
flakes
20/12/2021
Monica W.

United States
I love it!
This is my new go-to set. I've used the Honey Dew Moisturizer for years now and just started these other products and I love how smooth my skin has been!
27/07/2021
Morika W.

United States
So far so good
I like the way the charcoal mask feels and spreads on my skin. It doesnt harden, so no flakes falling everywhere. I like the non-ouly serum, and the moisturizer has done well with keeping my skin from dryness through the day. Just trusting the process
Thank you so much for your positive feedback! We're thrilled to hear you enjoyed your product , Keep Glowing! :)
27/06/2021
Sasha H.

CA
Starter Kit
Loving the products so far, can't wait to see how things go
Thank you so much for your positive feedback! We're thrilled to hear you enjoyed your product , Keep Glowing! :)
01/04/2021
Shonterra R.

US
Love the products!
Love the products!
04/03/2021
Laurianna K.

US
Great Results
My daughter had acne probe skin and this really has controlled her *********!
04/02/2021
Krystle A.

US
Love it!!!!!
I was looking for a great skin care package to start with for the first time and I absolutely love it. Definitely would recommend to anyone.
We're so grateful that you took the time to share your feedback with us. It's our pleasure to serve customers like you. Have a wonderful day!
02/02/2021
Shancory S.

US
Loving it
it's clearing up my dark spots. I skin is glowing.im I am going to buy more
We're so grateful that you took the time to share your feedback with us. It's our pleasure to serve customers like you. Have a wonderful day!
28/12/2020
Nikkita W.

US
Looking Flawless
I'm using all 3 products daily. I have breakout prone skin. I also use the Glow scrub to lighten leftover dark marks, hyperpigmentation. So far I love it! Smells natural & leaves skin soft!
07/12/2020
Antoinette B.

CA
Love this product.
I started using the glow scrub 1month ago... I fell in love with the product. THEN I decided to try the Flawless.... GAME CHANGER. My skin has improved drastically. It's smoother... the blemishes are fading. I have shared the link with my family and friends Thanks Minimo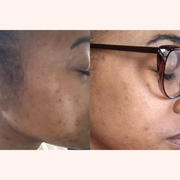 Thank you so much for your positive feedback! We're thrilled to hear you enjoyed our Glow Scrub . You Glow Girl :)
Nothing new
I've only been using the Minimo products for about 2 weeks now so there's no major changes or results. I have the dark spot corrector, face serum, & the lotion & sometimes it can feel very sticky of you use too much of all 3 at once. I will continue to use the products & hope to see some results soon!
I love ethers products!
Everything in the flawless bundle work so we'll together . The charcoal scrub is my absolute favorite . I can really see a difference in my skin and how smaller my pores have been looking . The icing on the cake was getting the eye cream for free and this stuff is magic !! I have a toddler with a weird sleep pattern and the bags under my eyes used to be so dark and so puffy . I put the cream one twice a day , once in the morning and right before bed and I've seen a drastic change !
Glad I purchased
I love the way it makes my face feel , after using the mask my face feels so fresh .. then when I apply the other two my face feels hydrated for the whole day. I love it. I feel like it will take some time for my face to actually clear up but the great thing is this product has not broke my sensitive face out like most products do. I highly recommend for sensitive skin.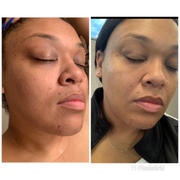 Game Changer!!!!
I absolutely love this brand! I only use the charcoal scrub a few times a week but it has made a great difference in my skin! The moisturizers keep my skin supple and not oily or greasy throughout the day! I'm looking to exploring a few more products from this line. I have not used foundation much since using It and my face looks amazing without it!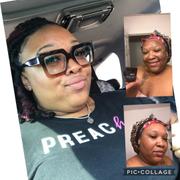 It's okay
I ordered this product about a month ago and I just received it due to FedEx "losing" my package according to Minimo customer service. However, I was refunded for the shipping cost and I received it about a day or so after reconfirming my address. Overall, the product seems okay but I think the scrub is a little bit harsh on the skin so I'll probably use it 1x a week but I hope it'll help my acne. I also loved the packaging and the little bag as well. Can't wait to try the glow starter kit next!
Truly flawless
I have been using these products for about 1wk now , and let's just say my skin is truly flawless. My acne try's to come back but it doesn't stand a chance. I'm definitely here to stay. Ps. A little bit of the moisturizer goes a long way.
Flawless starter pack 15 day review
I have acne prone skin and oily t zone i purchased the flawless starter pack and i love the charcoal scrub it goes on easily, the honeydew moisturizer makes my skin feel even more oily but it feels hydrated and moisturized at the same time a little goes a long way. I can notice a little change in my skin but i did notice that i was breaking out when i first started using it. I also purchased the skin brightening toner and i can notice my dark spots getting lighter... Overall i will continue to use it and purchase the glow scrub next to see if that can help more